Vacation Bible School 2021—God's Got This!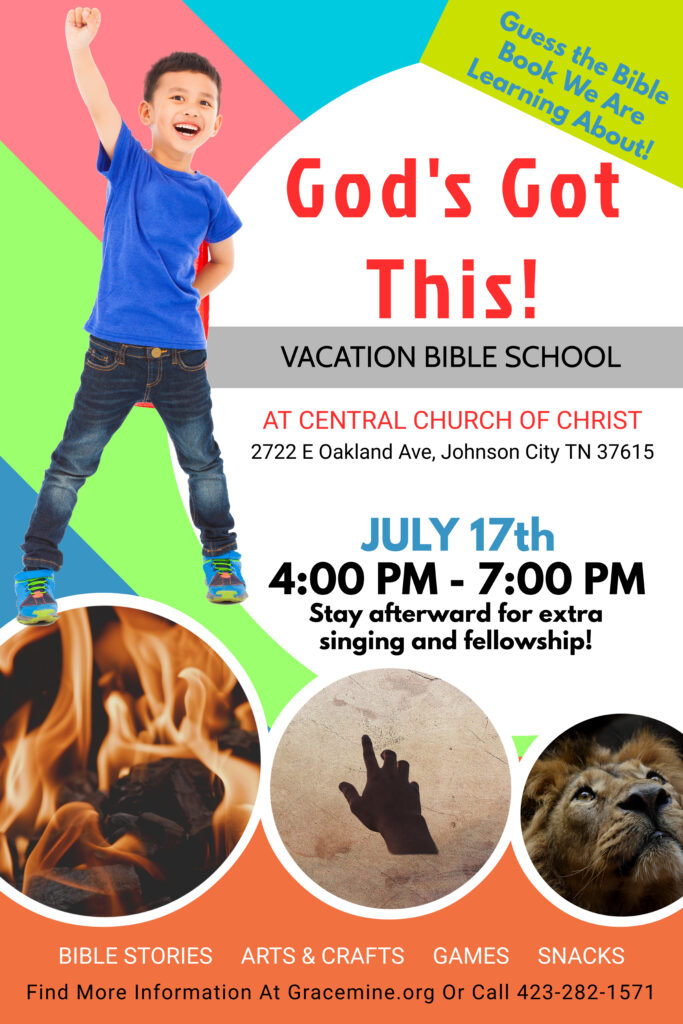 What a strange year this has been! It has been tough for a lot of people, and in life, there are tough times that we all have to deal with.
What can we remember when things get tough? What are some lessons that we can remember from the Bible that can help us through life? That's right, God's got this!
What Will VBS Look Like?
We are planning for VBS to be held outdoors consisting of skits, crafts, singing, and other activities that we hope will help make the lessons more concrete and make them memorable for all who attend.
Our VBS is for all ages, so come join us for a time of fun fellowship as we learn to trust God no matter what is going on!
Register below!